Toms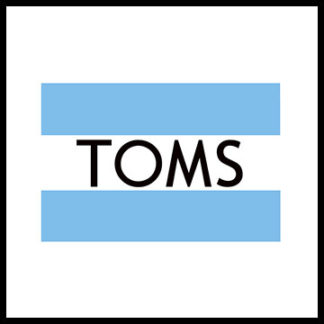 As the Original One for One Company, we've always been in business to improve lives.
Since 2006, our community has given nearly 100 million pairs of shoes to people in need. And while shoes can have a big impact, we've learned that giving shoes and impact grants can have an even bigger impact.
Now, for every $3 we make, we give $1 away. This is our commitment—to our customers, to our partners, and to our future.
While traveling through Argentina in 2006, TOMS founder Blake Mycoskie saw the hardships faced by children without shoes. This inspired him to create a for-profit business with giving at its core. The idea? For every pair of shoes the company sold, a new pair would be given to a child in need.
And with that, TOMS—short for Tomorrow's Shoes—was born.
In 2009, TOMS invested in a team of international development, health, and nonprofit professionals, now known as the Giving Team. Over the next 10 years, this team developed relationships with over 200 non-governmental and humanitarian organizations in 80 countries worldwide.
Working hand-in-hand with these organizations, TOMS could better understand the needs of the communities being served. We could also help meet these needs by integrating TOMS resources into existing programs, like those supporting health, education, and community development.
In 2011, we launched TOMS Eyewear, partnering with the Seva Foundation to help provide medical treatment, sight-saving surgery, and prescription glasses to those in need. And later, in 2014, we launched TOMS Roasting Co®. In partnership with Water For People, TOMS coffee sales helped to bring sustainable water systems to communities that lacked access to safe water.
TOMS has always stood for a better tomorrow. Thirteen years later and nearly 100 million pairs of shoes given, we've come to understand that communities across the globe face new and complex challenges, and we believe it's our responsibility to do more.
So, we challenged ourselves to redefine a better tomorrow, and here's what we came up with:
A better tomorrow is one where humanity thrives.
To us, that means no matter who you are or where you live, you feel physically safe, mentally healthy, and have equal access to opportunity. And, to support our vision of a thriving humanity, we now give both shoes and impact grants to partners around the world who are working to create positive change across these three areas.
No products were found matching your selection.