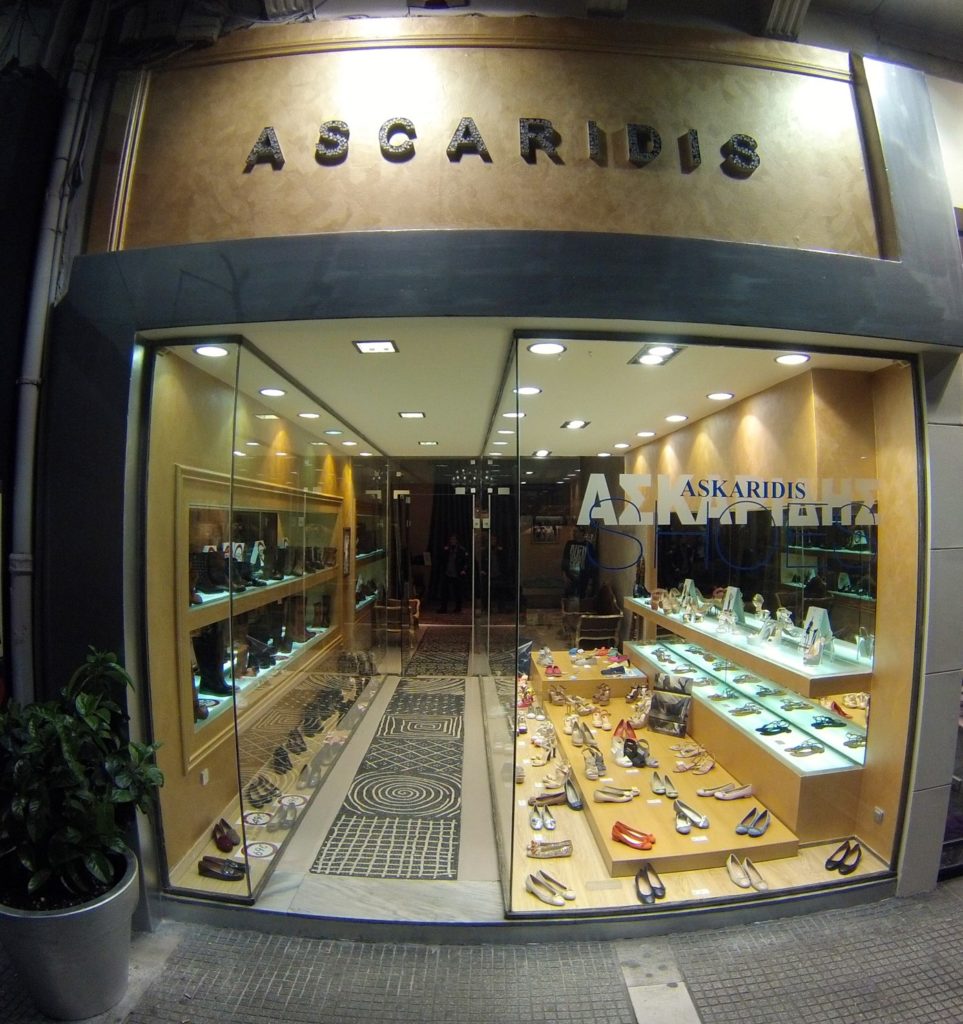 Opened in April of 1989, the store has never stopped serving customers with the finest shoes in Central Macedonia. The brand name became popular rather quickly gaining fame from celebrities that chose to enrich their shoe collection with something that will never worn out. Many customers from all over the world (Israel ,Turkey, Russia, Bulgaria, Albania etc.) have made the store their favourite destination for shopping.
Tsimiski 30, P.C. 54623, Phone: 2310 233 995 
Working Hours:
Monday – Saturday: 10:00am – 9:00pm
Sunday: Closed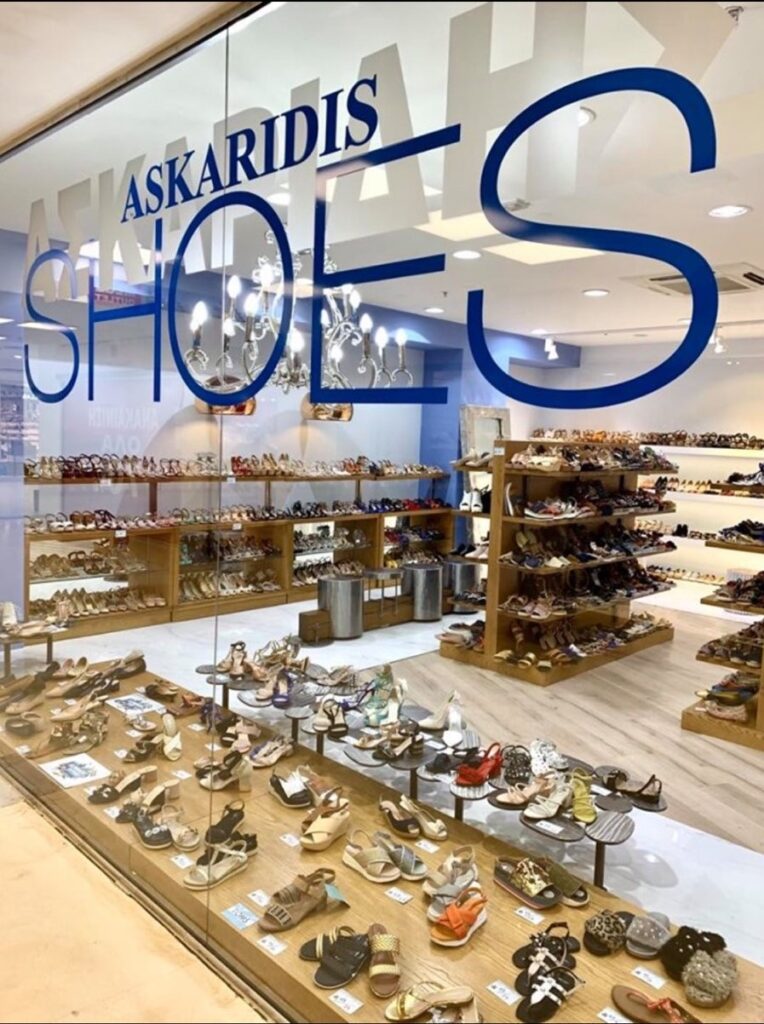 In the first floor of the Mall lies the biggest shoe store in Mega Outlet. Opened right after the Grand Opening of the mall this store has served many clients that want something that fits with their low budget. The shop has a vary of high quality shoes in a price that would seem like stealing and anyone can find her liking just by looking at a shoe.
Leof. Georgikis Scholis 43 Pilaia, P.C. 57001, Phone: 2310 473 837
Working Hours:
Monday – Saturday: 10:00am – 9:00pm
Sunday: Closed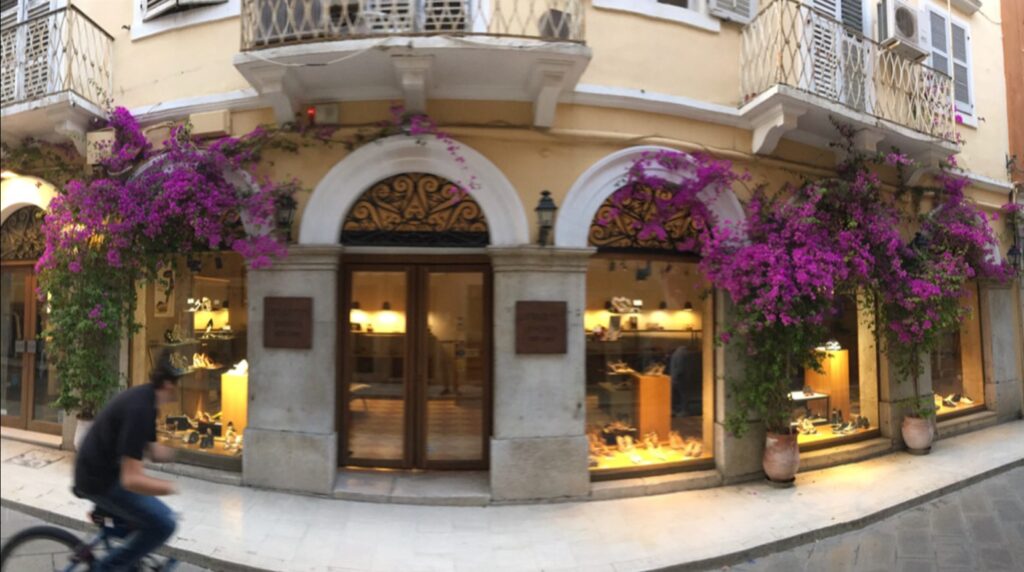 In December of 2015, the company acquired a shoe store in the best location of the best Island in Greece. From the on thousands of customers have trusted the store and it remains as one of best shoe stores in the Corfu. The romantic atmosphere of the island matches with the design of the shoes.
Eugeniou Boulgareos 13, P.C. 49100,Phone: 26610 804 66
Working Hours:                                                                                     Summer Seson:
Monday – Saturday: 10:00am – 9:00pm                                             Monday – Sunday: 10:00am – 01:00am
Sunday: Closed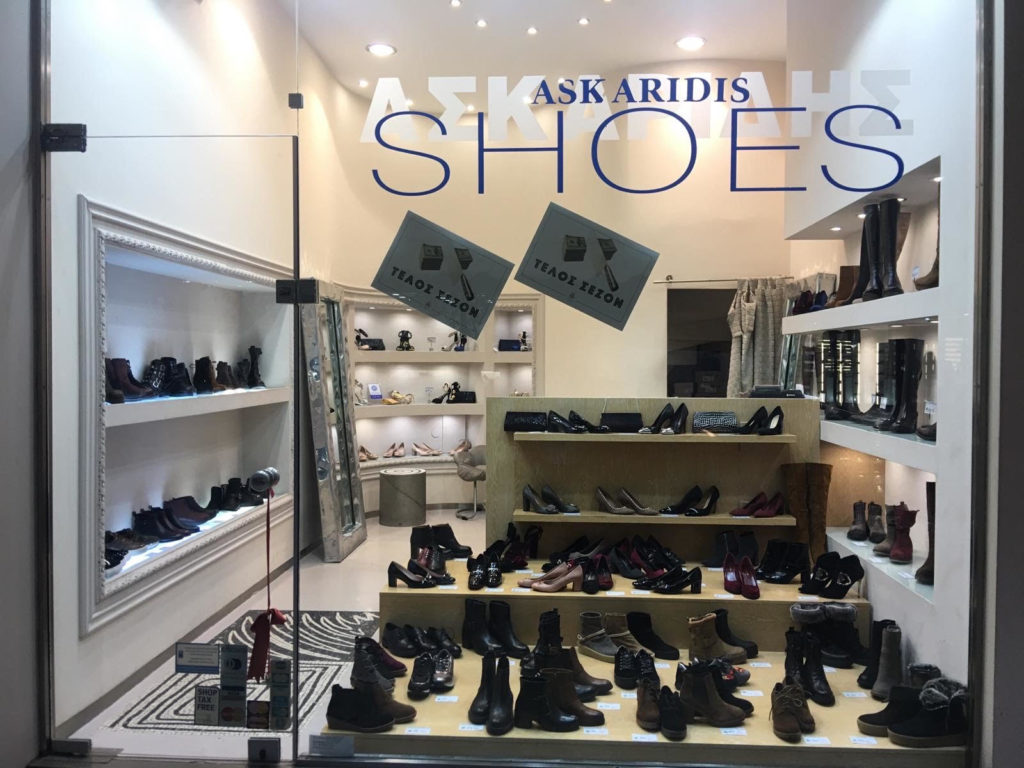 25 years ago a small shoe store in Serres opened and from then on it has been the first choice of Serres citizens for shopping, not only because of the great location but from thoughtful choices as to wich shoe should be a part of the store and never falling behind on the latest fashion trends. 
Ermou 24, P.C. 62123 , Phone: 23210 528 52
Working Hours:
Monday, Wednesday, Saturday: 10:00am – 02:00pm
Tuesday, Thursday, Friday: 10:00am – 02:00pm, 06:00pm – 09:00pm